Denture
Denture
Removable Partial Denture

Advantage
Adjustability without the fear of breakage.
Great for patients with metal specific allergies.
Smaller, lighter partial dentures
Excellent fit, adjustability and fracture resistance
Outstanding biocompatibility
Indication
Multiple teeth partial for temporary placement
Full Denture
What is Full Denture?
Advantage
The most cost effective full arch replacement
Indication
Full Arch teeth replacement
Flexible Denture
What is a Flexible Denture?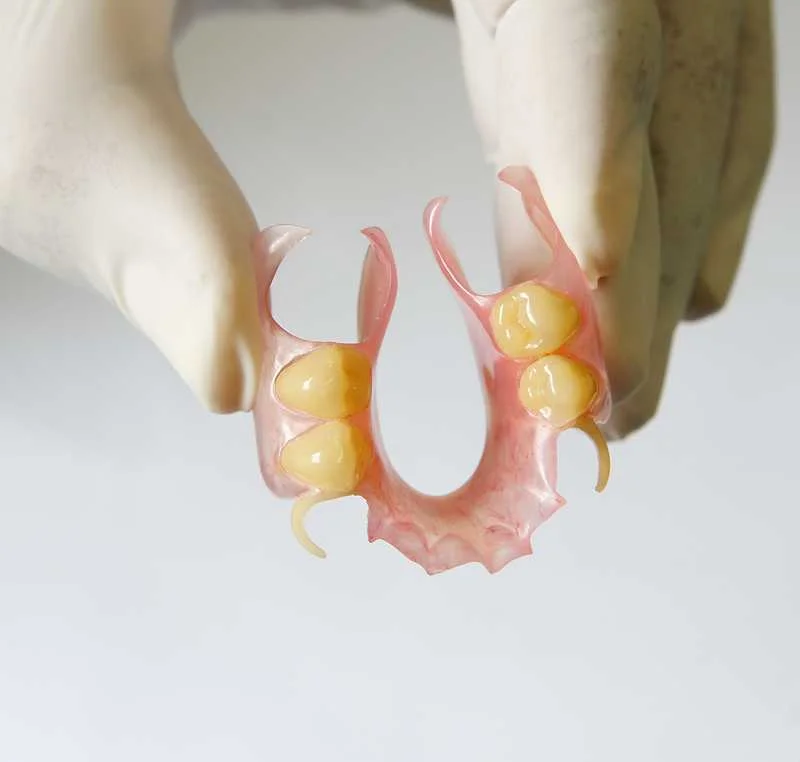 Advantage
Comfort: thin, lightweight and flexible
Esthetic and biocompatible
No tissue or tooth prep
More durable than acrylic
Will not stain or absorb odor
Indication
Any traditional partial application
Metal sensitivity
Acetal
Advantage
Stronger than acrylic. Strong enough for tooth-supported appliances and maintains vertical dimension.
Tooth and tissue appearing. Natural-looking, tooth-and tissue-colored acetal matches standard Vita Shade Guide.
Biocompatible. Monomer free, with no known allergic reactions.
Comfortable. Clasps can be made to be put into a deeper undercut for better retention.
Stain and bacteria resistant. More resistant to stains than acrylic. Slick acetal leaves no place for bacteria to reside.
Attachment

Advantage
Cosmetic Appearance, avoids the need for unsightly clasps
Maintainable Periodontal Health
Patient Comfort
Natural Tooth and/or Implant Abutments can Be Used
Precision Attachment Partial Dentures Can Be Adapted to Compensate for Future Changes in the Mouth
Information from : hexadentallab.com